Forty Years of Serving Customers in Dunwoody GA
Over the past four decades, Harbour Towne Construction has cultivated a reputation as one of the finest home remodelers in the Dunwoody area. One of the strengths of our business is the thanks and support we receive from our loyal customers year in and year out. There is no better marketing tool than positive word-of-mouth reviews. At Harbour Towne Construction, we have been fortunate to have so many customers that value and appreciate our service and are willing to share their experiences with others.
---
Dependable Home Renovation Services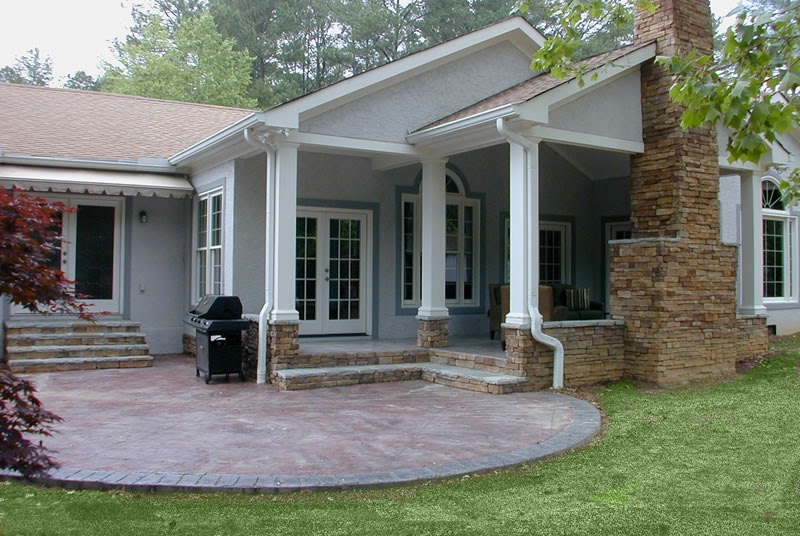 With over 400 completed home renovation projects under our belt, we have both the knowledge and expertise to take on any size exterior or interior remodeling project. As a result of our extensive experience, we know how important it is to have a well-developed plan right from the beginning in order to keep hassles and unforeseen costs to a minimum.
At Harbour Towne Construction our mission is to offer reliable and trustworthy home renovation services to the residents of the Dunwoody area. For this reason, our company prides itself on the efficiency and the professionalism of a staff who creates unmatched designs using high-quality materials and all at affordable prices.
Exterior Remodeling
Exterior home remodeling can go a long way towards completely transforming the look of your house not mention protecting it from unwanted damage while raising the value of your home. Whether you are replacing old windows and doors, adding a porch or a patio, or repairing your roof, Harbour Towne Construction has a team that will understand the scope of the project, the labor costs and materials, and any other important details necessary to complete the job.
Kitchen Renovations
The kitchen is usually the focal point of every home. Because it is where you cook the family meals, it is the central place for friends and family to get together and catch up with each other. Therefore, we always want to know how your family uses the kitchen before beginning a remodel. For instance, we need to know how many people will cook there, how often you entertain, and even if your children use it for doing homework.
At Harbour Towne Construction, we take great pains to make sure you spend your money in the right places regardless of whether you need a center island, an open floor plan, or panel-ready appliances. Our team will be with you at every phase of your kitchen renovation to bring your vision to life.
Bathroom Remodel
A remodeled bathroom can add plenty of value to your home by updating its style and making it more comfortable and better adapted to your everyday needs. Therefore, it should come as little surprise that a bathroom remodel is the top request of most homeowners. Whether you are interested in tile for the shower floor, heated flooring, or a floating vanity, Harbour Towne Construction helps you create a space that looks beautiful while also being practical. If you want to make a few nice updates or you want to create the perfect oasis to get away from it all, we will work help you get the look and the feeling you want at a price you can afford.
Home Additions
While any home renovation project needs the right planning and scheduling, home additions tend to be a bit more involved than other projects. For this reason, we take the time to ensure that your home addition fits seamlessly with the rest of your home. Not only will we deal with the roof and the foundation, but our team of experts will take care of other issues like water drainage and finishes. In addition, we always stay abreast of local zoning laws and building codes, so that your project does not get sidelined by unexpected delays.
When you embark on a project as significant as a home addition, you need the right people to oversee it from the ground up. At Harbour Towne Construction, we have both the know-how and the resources to get the job done in a hassle-free way that stay within your budget and adds value to your home.
Our aim is to build comfortable, functional spaces that your family members will enjoy throughout their time in the home.
Service Area
In addition to the residents of Dunwoody, GA, Harbour Towne Construction serves all the nearby towns and communities in the Atlanta area.