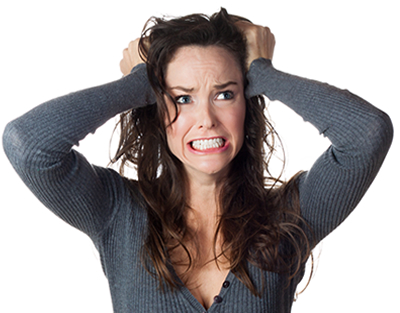 The 2 Types of Low Bidders:
Contractors without the Knowledge or Experience with Your Type of Project
Contractors that Know All the Shortcuts on Quality
There is a lot of information on this page and it is provided to give you the information you need so you can make the best decisions possible, regardless of who you decide to hire.
Most people won't be able to tell if a contractor has the required experience to complete their type of project. Most also don't know where an unscrupulous contractor can take advantage of their lack of knowledge or experience.
---
My name is Tom Dwyer and I have over 40 years of experience in the home remodeling industry.
I believe that my experience is one of the reasons that I was selected to be a member of the Planning Commission of the City of Dunwoody. I was also a member of the Code Enforcement Task Force of the City of Dunwoody prior to the inception of the city and offered my insights on construction, codes and zoning.
I have seen up close what can go wrong with a home remodeling project and it is usually because the contractor didn't have the experience or didn't operate in an ethical way.
In Georgia, a contractor must be licensed through the State Licensing Board for Residential and General Contractors to legally perform residential construction or remodeling projects. The State of Georgia initiated licensing to weed out sub-standard contractors who provide inferior service and expose customers to unnecessary insurance risks.
Many times, the low bidder on a project isn't licensed.
An unlicensed contractor cheats the government and if they will do that they will just as likely cheat you. Avoiding them is a smart move.
---
Choosing the Low Bid Can Look Like a Smart Way to Save Money... But It Rarely Works Out.
If someone bids 15% or more below another bid, here is one thing you can count on: they aren't doing the same installation or they aren't using the same materials.
This is because there isn't that much profit in a typical home remodeling project and no one works for free. Everyone is in business to make money and if you accept that bid, you will either end up with quality issues or paying more than the original quote. Either way you end up losing.
---
5 Simple Steps to Take Before Hiring a Contractor with a Very Attractive Bid
Do a quick Google search and you can find plenty of stories about contractors that don't complete projects, run off with deposits or just do lousy jobs.
Let each contractor know that you want their best price first. Some contractors will purposely bid low and then use that bid to start negotiating. Things that are left out of the scope of work will likely turn into change orders once the project is under way.
Ask for a minimum of 10 references and call each one. Ask every person what the original bid was and what the final price was. Ask each person to explain any changes in the bid price. Change orders that the homeowner authorized are okay. I have had more than one person who accepted a low bid later admit to me that the job cost them more than my initial "higher bid".
Don't just accept their proof of insurance. Instead, require their insurance agent to send you their proof of insurance directly. This will let you know that they have insurance and that it is up to date.
Ask for their Georgia License number and then go to the Secretary of State site and see what their status is. Click here to Check Status

a. Many times, the low bidder isn't licensed and doesn't carry any insurance. This puts all the risk on you in the case of an accident. An unlicensed contractor cheats the government and they certainly won't think twice about cheating you.

If your house was built before 1978, the remodeling contractor must be certified in Lead Safe Work Practices. Ask to see their license number and then check out the government website to make sure it is current. This is another area where a contractor can endanger the health of you and your children if they are not properly trained.
If you are seriously considering hiring a contractor with a very attractive bid for a new kitchen, bathroom, porch, renovated basement or an addition please refer to How to Select and Hire a Professional Remodeling Contractor.
Ask all the questions and get the answers in writing to every question before you sign. You will be glad you did.
---
Typical Results of the Low Bidder
Windows
Bargain windows (10 windows for $1,000.00 etc,) are no bargain. They will cost a lot more in energy in the long run than the up-front "savings". Well-made windows are custom manufactured to fit each opening. This ensures the proper sealing of the opening. The bottom line is this – bargain windows will make your house cold in the winter and hot in the summer and will cost you far more in utility bills. This is one area every low bidder will use to take advantage of you.
Roofing
Most homeowners will never get up on a roof to inspect the work and unscrupulous contractors know this. Improper or inappropriate installations will create problems with storms and the associated winds and rain. This can create leaks that may result in damage to drywall, cabinets, carpet etc... Flat roofs can be really expensive to repair/replace if the roofer uses low quality material.
Framing
Walls have to be plumb or they will cause endless problems with the drywall, moldings, casements and other trim work. This will also cause the cabinets and trim work not to be flush with wall or ceiling. The gaps will be almost impossible to fill and it will just look awful.
Sheetrock and Drywall
You've probably noticed these in other homes - nail pops, seams that show and uneven sanding. These issues will begin to show up a couple of months after the job and after you have paid your final bill. Most of these are almost impossible to fix without starting over. Don't allow your contractor to use sheetrock from China (they will try to do that to save money) because it can have some very serious health consequences (you can Google this too.) We have used the same drywall contractor for over 30 years, not because he is the cheapest but because he is the best.
Paint
Painting is only as good as the prep work. If the surface prep work is not done property you will end up with uneven seams and lines from the rolling brush. If cheap paint is used you have no wash-ability – paint comes off and you're looking at drywall mud... trim work that is sloppy looks even worse when it is painted. Our project managers personally check the painter to make sure he is doing the proper prep and finish work. We won't allow our painters to use builder grade paint material.
Cabinetry
There is a wide range of choices in cabinetry. You can spend $10,000 to $50,000 on cabinets for the same kitchen. Spending more isn't always the answer but spending a lot less rarely provides cabinets that look good and last. Drawers that come apart, loose hinges, shelves that warp, and poor finishes are just some of the issues with lower quality cabinets. Inexperienced remodelers don't have the skills to get the measurements right and that can lead to significant modifications on site. It can even mean replacement cabinets need to be ordered and that can delay your project for many weeks. We have always researched and specified cabinets that give you the most quality for the money. We use quality custom or manufactured cabinets depending on your needs.
Granite and Marble
This can be a big investment and if it isn't done right you will feel like you made a mistake. If the template isn't prepared correctly, it simply won't fit properly. It will have uneven seams, and if the sub decking shifts – the seams will get bigger and filling it in only makes it look worse.
Plumbing
Cheap plumbing components, especially the ones behind the walls can begin to leak and cause long term damage to floors, walls and ceilings. Leaks can create mold issues and mold is very expensive to remediate and can lead to insurability issues.
Electrical
This is one place where you want to make sure you have a licensed and experienced electrician do the work. I am going to recommend that you do a YouTube Search on bad electrical jobs. The videos you will find are unbelievable. This is an area where saving money can have disastrous consequences.
HVAC
This is another area where the unsuspecting homeowner can be taken. It can appear to be cheaper up front but with the cost of energy heading ever higher it is much more expensive in the long run because the energy efficiency (SEER) rating will have a direct impact on your monthly utility bill. If your system is inadequate or unbalanced you will have an increase in utility costs. Uneven airflow distribution means the home won't heat/cool well in all rooms.
We have successfully completed over 400 extensive remodeling projects including additions, kitchens, baths, whole house remodels and more in the past 15 years alone. We know what works and what won't work. It if has been done, it is likely that we have done it and will know how to handle the challenges posed by different properties. Less experienced remodeling companies will be getting on-the-job training at your expense and that can lead to a bad experience.
The reason we can give a 2 year warranty is because "We do it right the first time."
Our industry is very competitive and we welcome the opportunity to earn your respect first and then your business. With over 40 years of experience, we know what it takes to eliminate the frustration, headaches and delays that are common in home remodeling.
If you are ready to fulfill your dream please give us the opportunity to add you to our list of happy clients.
Thanks for your time and we look forward to making your home the envy of your neighborhood.
Serving:
Dunwoody, Sandy Springs, Brookhaven, Buckhead, Atlanta, Roswell, Decatur, Vinings, East Cobb, Alpharetta, Duluth, Johns Creek, Peachtree Corners, Chamblee, Doraville, Norcross, and Tucker.