Forty Years of Happy Customers in Sandy Springs, GA
For the past four decades, Harbour Towne Construction has enjoyed a reputation as the finest kitchen and bath remodeling company in the Sandy Springs area. Although we certainly welcome recognition from the industry and the local media, our most important feedback comes from our satisfied customers. Moreover, it is our positive word-of-mouth that builds our customer base year after year. Our aim is to build a comfortable, functional space that your family will enjoy throughout their time in the home.
---
Trustworthy & Dependable Home Remodeling Contractor
At Harbour Towne Construction, we offer trustworthy and dependable home renovation services. We respect your home and your busy schedule because we firmly believe that mutual trust and understanding are the bedrocks of any successful project.
With over 400 home remodeling projects completed to date, we have a strong handle on what works. As a result, we recognize how important it is to have a well-conceived plan from the beginning in order to reduce setbacks and extra costs later.
Bathroom Renovation in the Atlanta Area
Since the bathroom is one of the most used rooms in your house, a new design can make a noticeable impact. For this reason, our team always speaks with you about your goals and the available options before we start the design phase. We want to improve your existing space in a way that accurately reflects your lifestyle. Whether you are looking for luxury accessories, natural stone tiles or sculptured features, Harbour Towne Construction will help you create your dream bathroom at a price that fits your budget.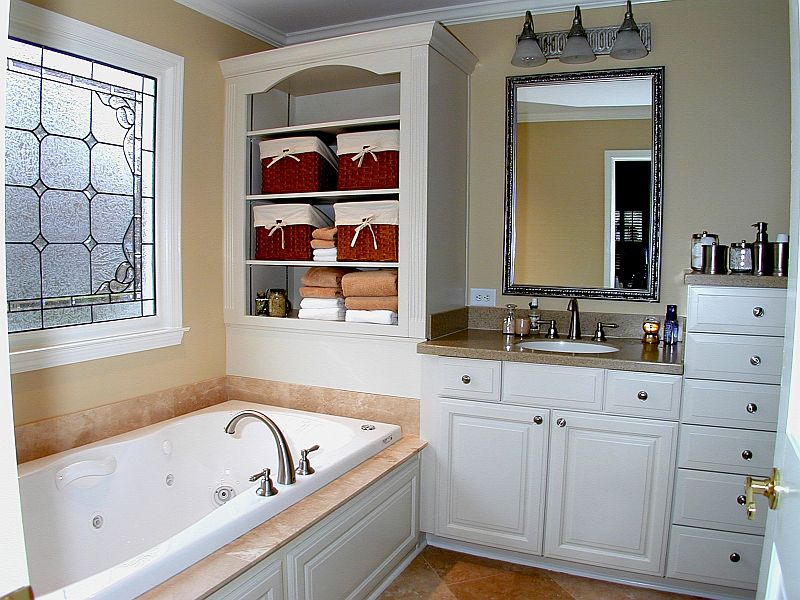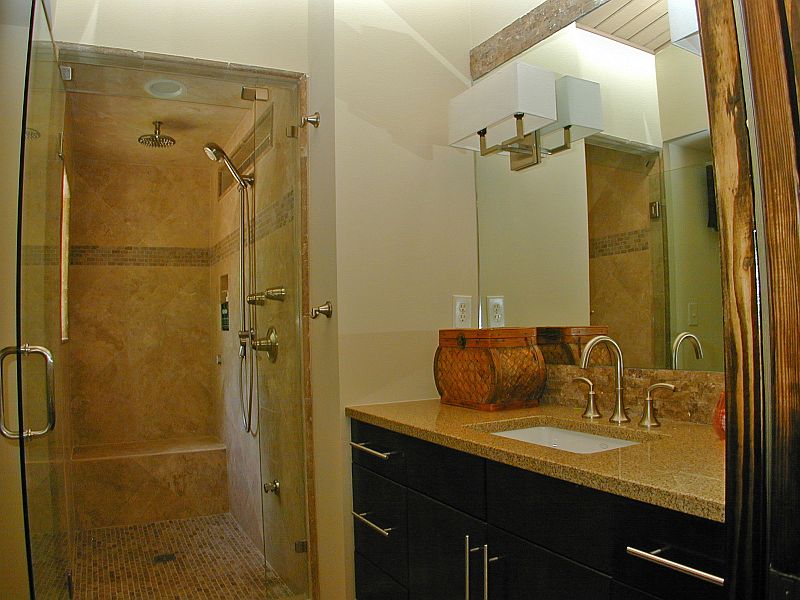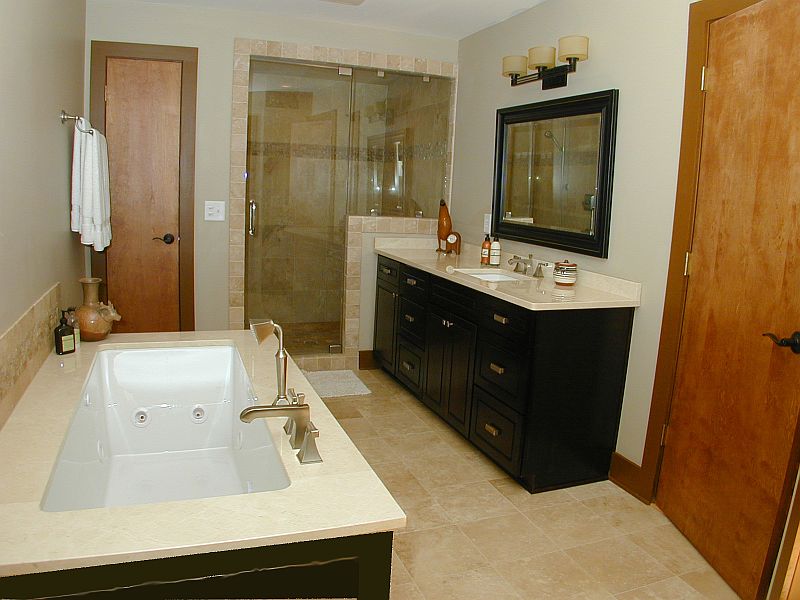 Kitchen Remodel
Since the kitchen is typically where family and friends gather regardless of the occasion, it is essentially the heart of your home. Therefore, before we begin, we want to know how you use the space and how often you entertain to determine an appropriate design. From concept to completion, Harbour Towne Construction has everything you need for kitchen remodeling and construction. Whether you prefer a traditional or a modern design, we use quality cabinetry and products from recognized manufacturers to create a stunning finished product. Our commitment to our customers means that we do not stop until the kitchen of your dreams becomes a reality.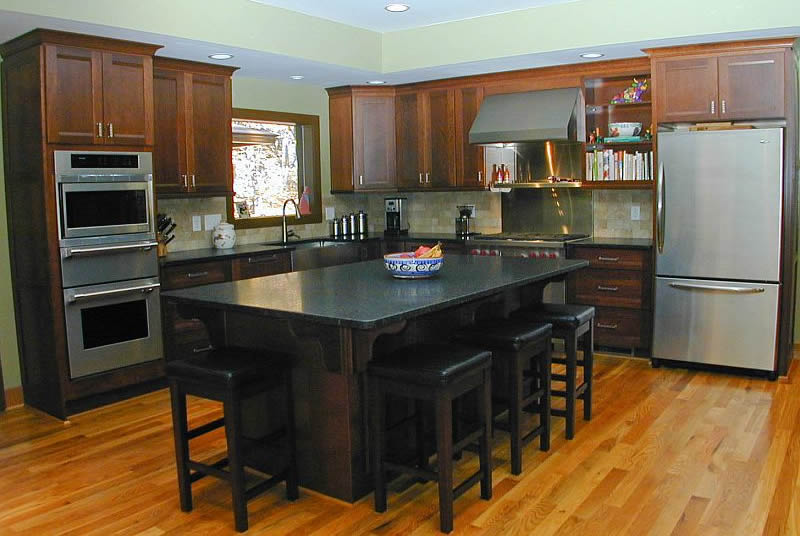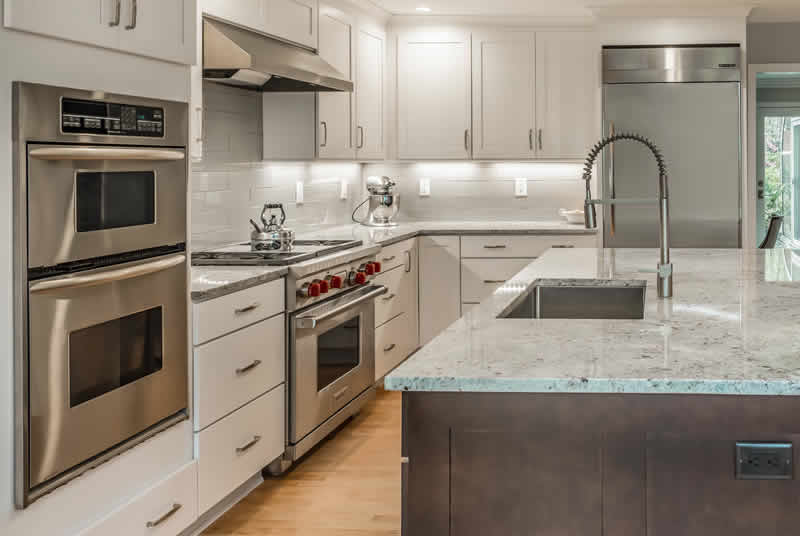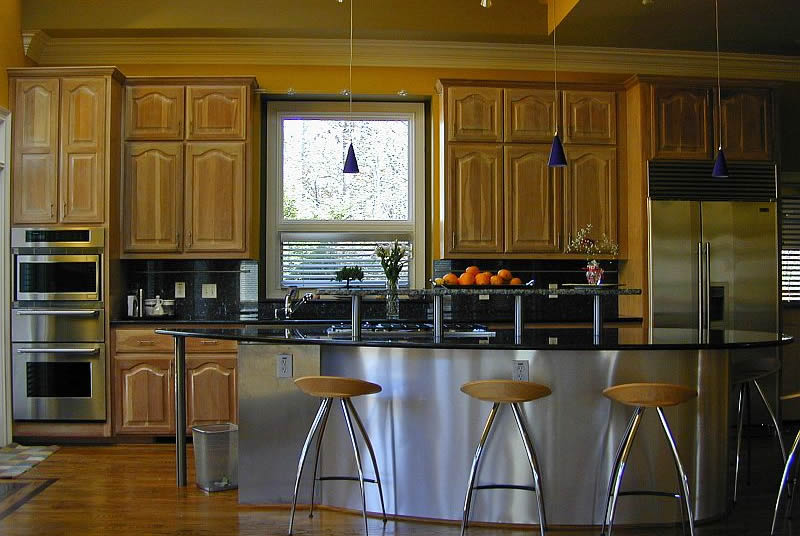 Whether it's the luxury bathroom that you've always dreamed of or a kitchen for the family that likes to entertain, we always keep our lines of communication open so that your project fits both your budget and your vision. At Harbour Towne Construction, we have the right team to make your renovation as easy and worry-free as possible.
Porches
Whether you call it a porch, deck, sunroom, or a stoop, creating an area that best fits your needs can be a challenge. Regardless of the design, it should be a place to relax and soak in the view. Over the past four decades, Harbour Towne Construction has met those needs for our clients whether they wanted a casual, traditional, screened, glass enclosed, separate or integrated living area. When you decide on the type of porch you want, we will build an area that maintains the integrity of your home where you can enjoy sitting outside all year long.
Basements
In spite of the structural challenges of finishing a basement such as exposed pipes and low ceilings, it has also the potential to completely transform an existing space without the hassle of putting an addition on your home. Because they are both private and quiet, basements lend themselves to a wide variety of uses such as an exercise room, home theater, guest bedroom or a full service wet bar. Our experienced team will help you choose the materials and the layout according to your needs. At Harbour Towne, we will create a perfectly remodeled basement based on your design ideas.
Service Area
In addition to Dunwoody and Sandy Springs, GA, we serve all the communities and the neighboring towns in the Atlanta area.